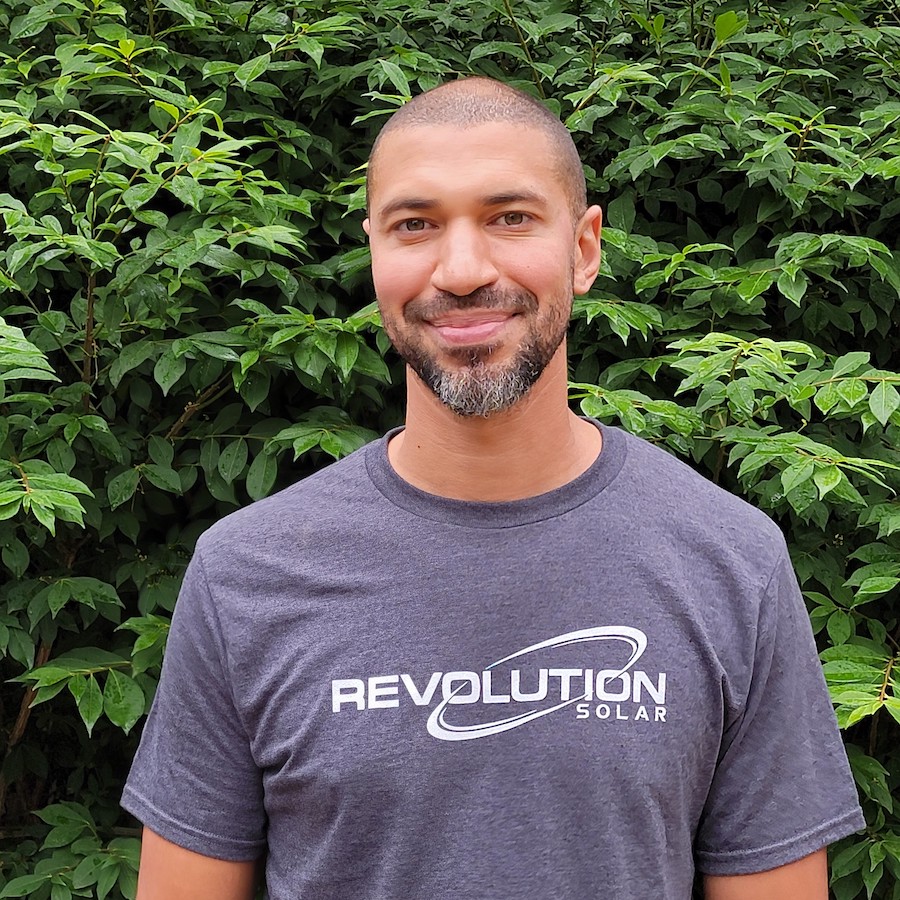 CEO
Matt Young
Matt Young is our CEO. His background has the unique mix of technical, legal, and construction experience. Matt has overseen the construction of various projects in all sectors of the industry including airports, bridges, highways, residential, correctional and religious facilities, office buildings, hotels, hospitals, manufacturing and petroleum, as well as power transmission and distribution. He has managed the construction of many "Green" buildings. His experience comprises over 20 years project management of both international and domestic projects. Over the past 2 years, he's purchased, renovated and resold over 40 residential and commercial projects. Mr. Young holds two degrees from the University of Maryland. He earned a Bachelor of Science in Civil Engineering in 2004 and Juris Doctorate in 2008.
Sales Consultant
Benjamin Colbert
Benjamin Colbert is a social entrepreneur dedicated to fighting climate change through clean technology. His passion for sustainability is contagious and is exemplified by his professional and academic successes in the industry. Benjamin has nine years of experience in clean technology, program implementation, and management consulting. He also holds a Master of Science degree in Justice, Law, and Society from American University where he focused on social change. As an Energy Advisor at Tesla, Benjamin advised thousands of District of Columbia, Maryland, and Virginia (DMV) residents, organizations, and business owners on environmental and financial benefits of solar energy and sustainability. While at Tesla, he personally deployed over two megawatts of solar energy and managed over 200 projects in the DMV area. Prior to Tesla, Benjamin worked with federal agencies to effectively implement government programs. As a consultant at Chickasaw Nation Industries (CNI), he helped the U.S. Food & Drug Administration (FDA) transform the nation's food safety system by developing and executing preventive control measures. In addition to the FDA, Benjamin also helped implement critical government programs for the Department of Justice (DOJ), Department of the Interior (DOI), Department of Education (DoED), and Centers for Medicare and Medicaid Services (CMS).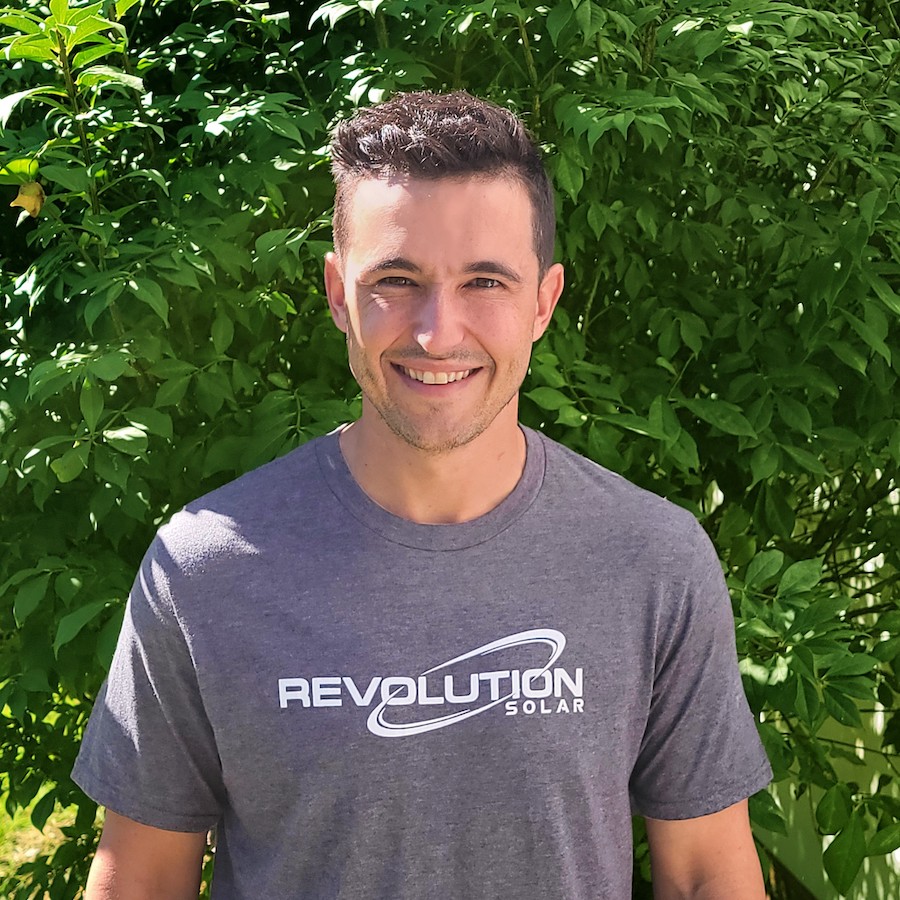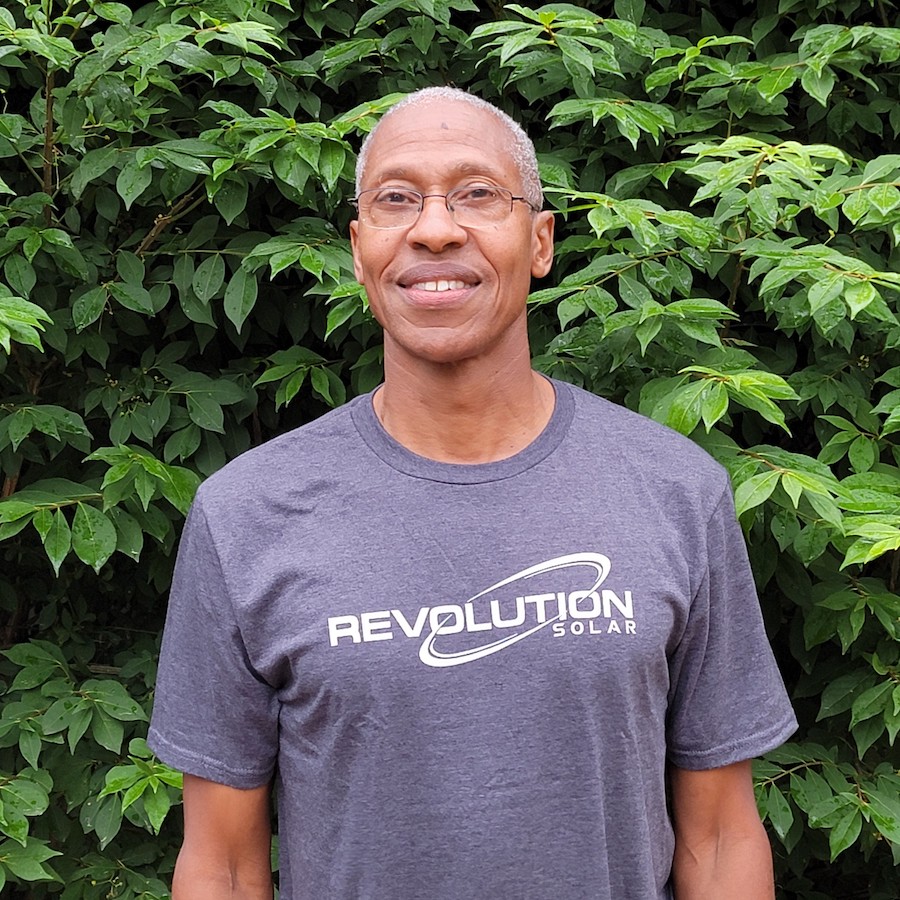 Sales Manager
Irvin Young
Over the past 5 years Irvin has helped more than 500 DC residents go solar. Irvin has and extensive understanding of construction having been in the construction industry since 1980. Irvin is active in his church, having volunteered on multiple mission trips including two trips to Uganda to install solar systems.
Commercial Project Development
Jesse Wilensky
With over 25 years exploring every corner of the outdoors and fighting to preserve it, his dedication to revolutionizing the energy sector is well-founded. His background in kayaking, kiteboarding, snowboarding, biking, climbing, diving, and everything else wilderness related proved integral in realizing the immense need for sustainable practices in commercial and municipal settings. Having spent the past decade in the transportation sector helping companies reduce their carbon footprint through designing tailored mass transit programs, his experience in developing green solutions for businesses is welcomed. From previously specializing in green investment products at Morgan Stanley to developing raw land parcels into off grid sustainable farms complete with tiny houses, Jesse has a track record of finding a green lining in any investment opportunity. Jesse holds a degree from the University of North Carolina Asheville in Literature with a focus in Economics and Marketing. He is a two time US Kayak Team member and 2002 bronze medalist, co-author and editor of The Investment Survival Guide, and held FINRA issued series and 7 and 66 licenses. Jesse is also an ACA certified kayak instructor, SSI advanced and nitrox diver, Swiftwater Rescue Technician, Class B commercial driver, SCCA club racer, and published photographer.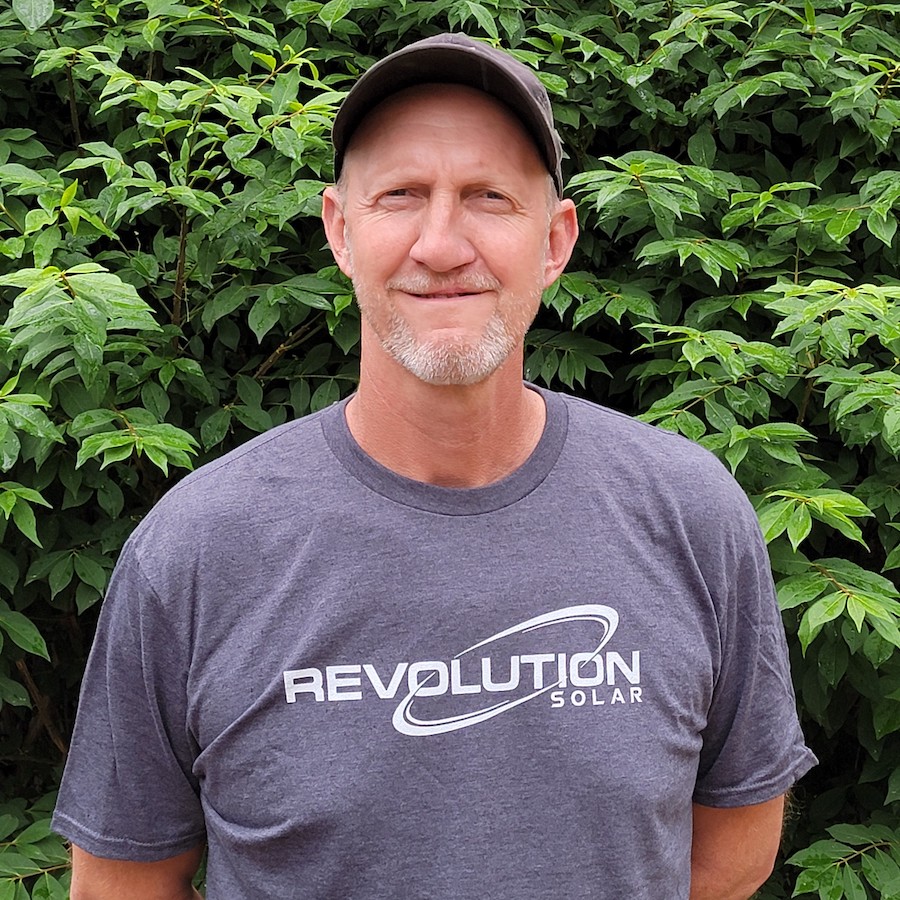 Chief Operations Manager
Brian Young
Brian Young is our Chief Operations Manager. He has run his own residential construction company for over has over 30 years. His experience in planning & managing operations for rooftop construction includes, roofing installations, roof framing, rooftop solar on churches, warehouses, industrial, residential, and ground-mount. His ability to leverage expertise in vendor selection and management, project management and coordination to align day-to-day operations with business goals and client objectives, capitalize on superior communication skills to establish and develop valuable client and vendor relationships, build and spearhead top-performing teams, providing guidance, training and support needed to ensure on-time and within-budget delivery of high-quality products and services.
Field Operations Manager
Eddie Cervantes
Eddie Cervantes is our Field Operations Manager. He has lead our teams to install over 5 MW's in and around DC. Eddie focuses on the customer experience and has helped over 500 happy Revolution Solar customers.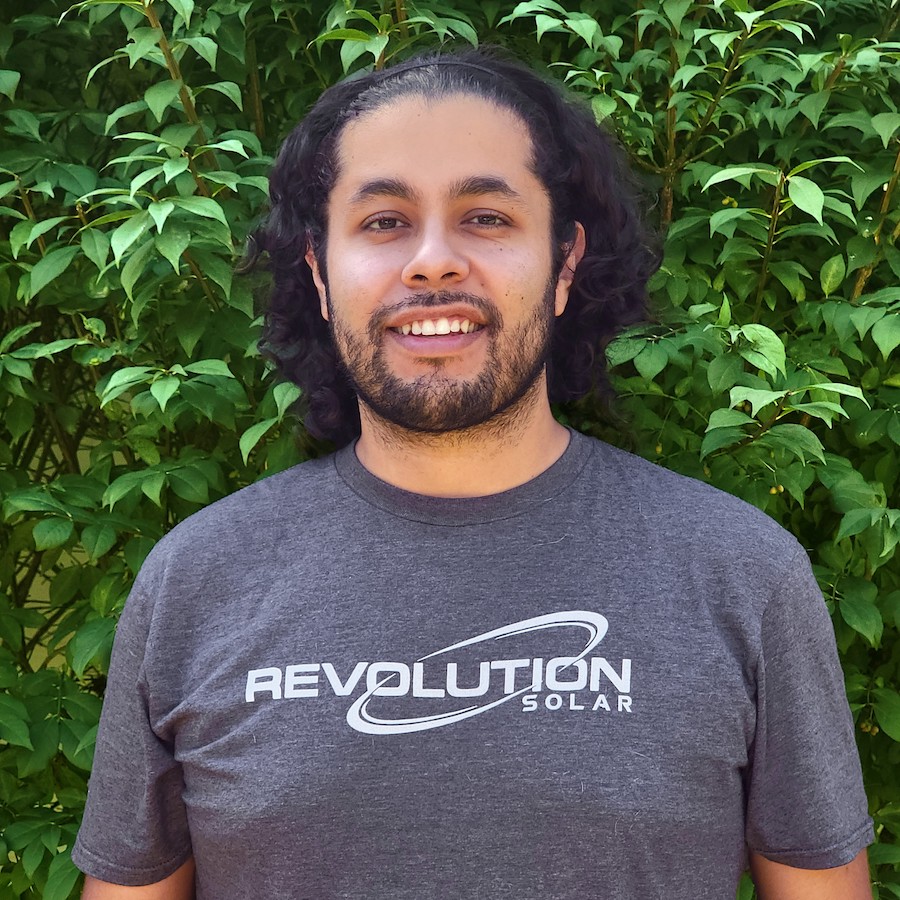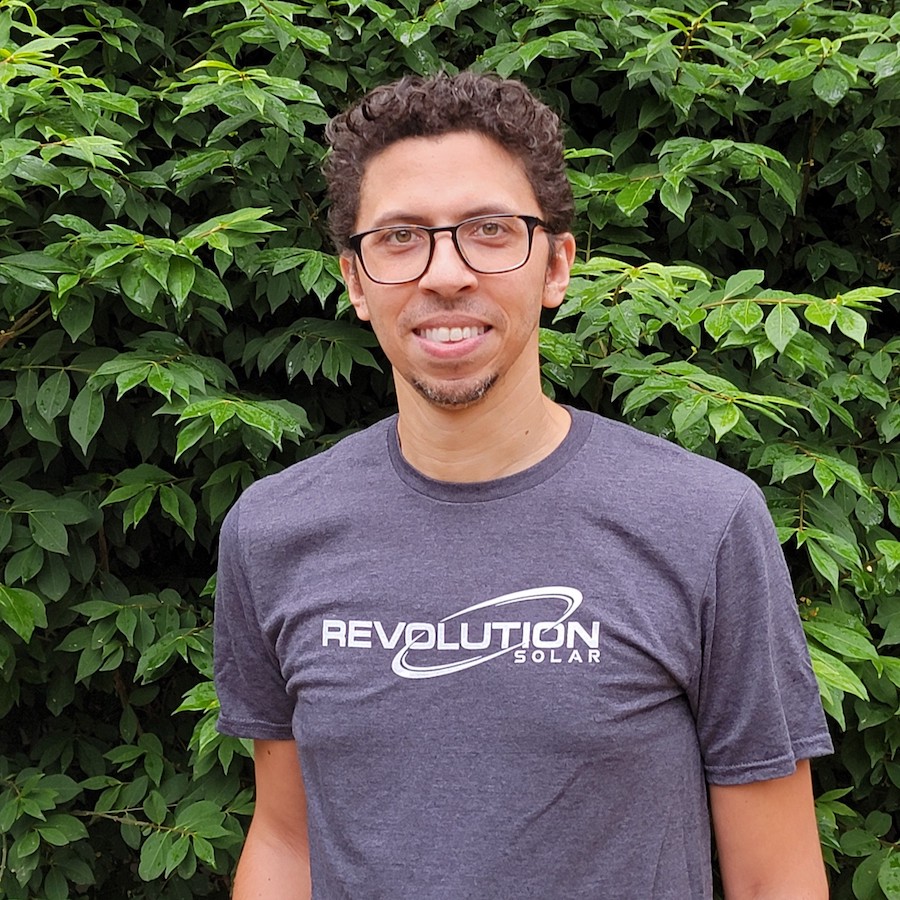 Director of Marketing
David Young
David Young is our Director of Marketing. With a MBA in marketing, David leads our team with strategic marketing to meet our customers' needs. In addition David has sold over 3.5 MW in under 2 years.
Sales
Carl Weidemann
After 21 years of Sales Management experience with large corporations, Carl has brought his relationship building skills to Revolution Solar where he can focus more on the individual customer. While the bulk of his time is spent providing excellent customer service, Carl enjoys his free time with his family and supporting the Wizards and Ravens.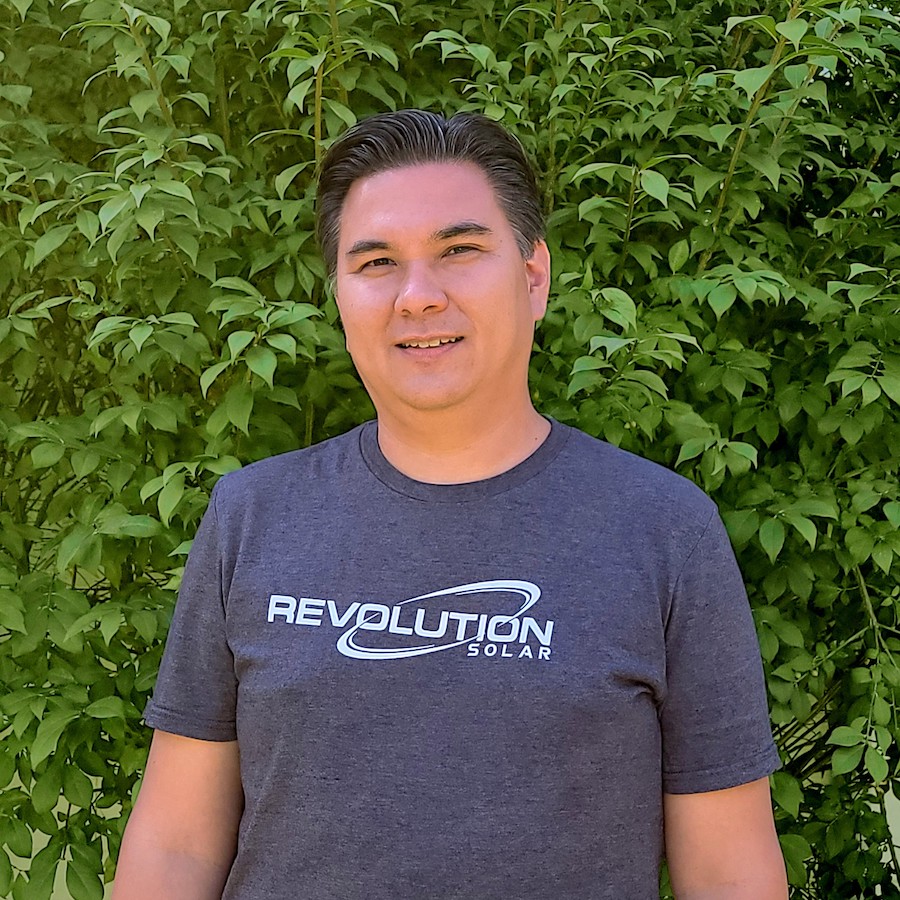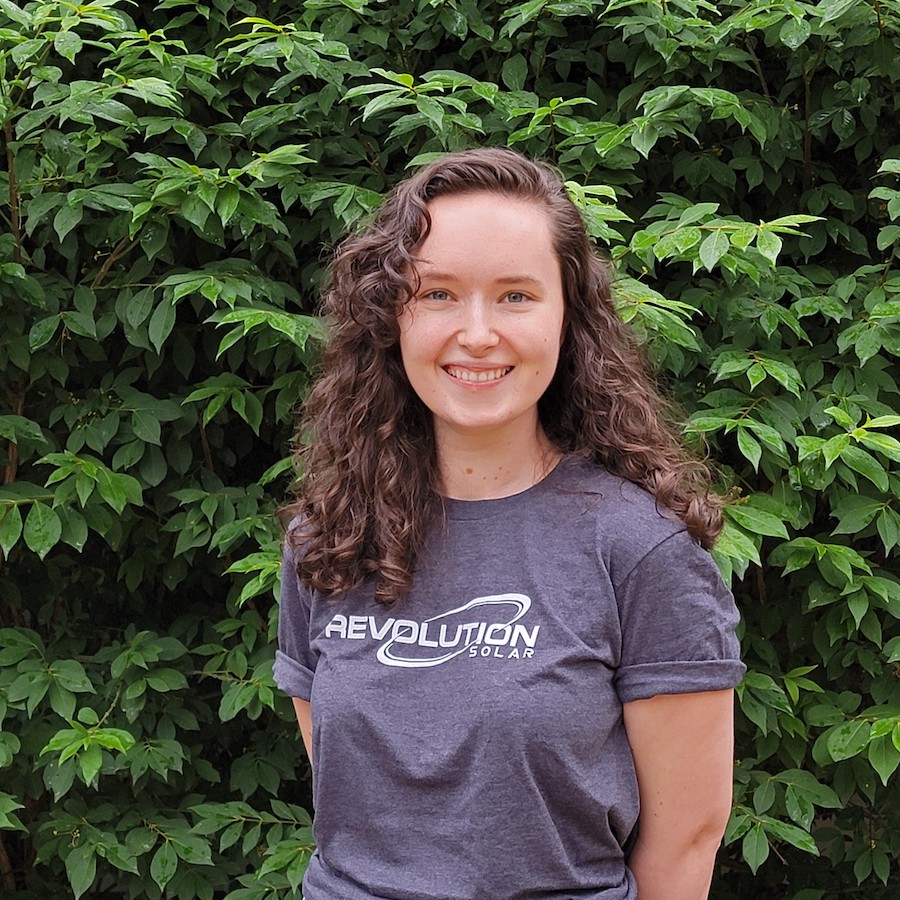 Marketing
Natalie Young
Natalie Young comes to Revolution Solar with over 8 years of experience in marketing and customer service and a Bachelor's of Fine Arts. She uses her artistic sensibilities to lead our social media marketing team. Revolution Solar in design, engineering, and sales.
Support
Jenna Varner
Jenna Varner is the proud leader of our support team. Jenna takes pride in assisting customers and supporting the sales staff. With over 5 years of customer service experience, she loves that Revolution Solar gives her the chance to help co-workers and customers alike while making the world a greener, better place.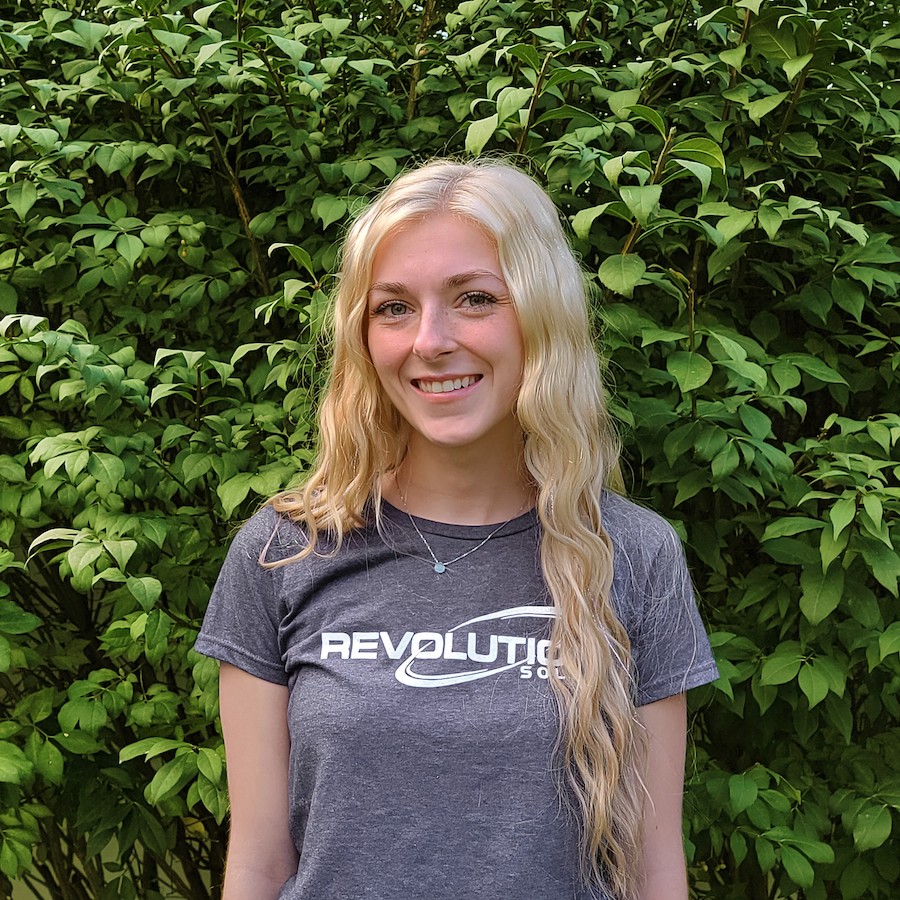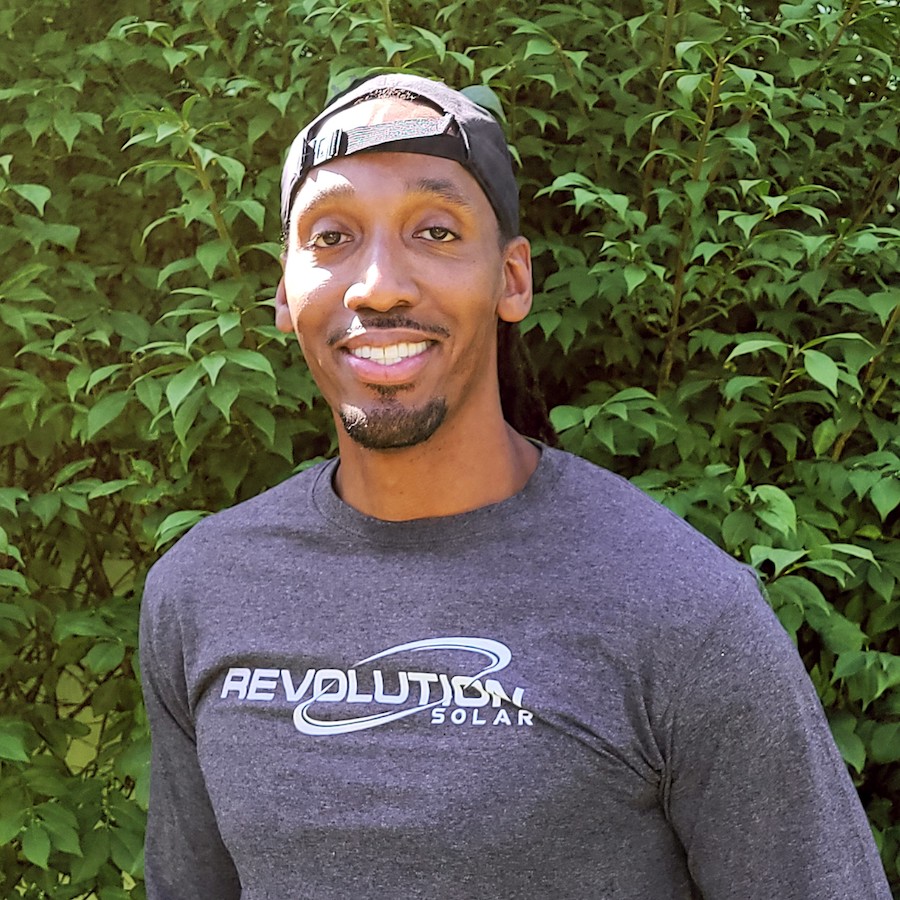 Sales
Mike Smith
Mike Smith is a force of positivity and a great asset to our sales team. Over the past year Michael has helped more than 100 DC residents go solar with Revolution Solar. He has extensive solar experience and has sold over 3 MW's in the last 5 years.
Sales
Jerald Brown
Jerald Brown is a sales consultant that brings many years of solar experience to our team. Over the past year Jerald has helped more than 60 DC residents go solar with Revolution Solar. He has extensive solar experience and has sold over 2 MW's in the last 7 years.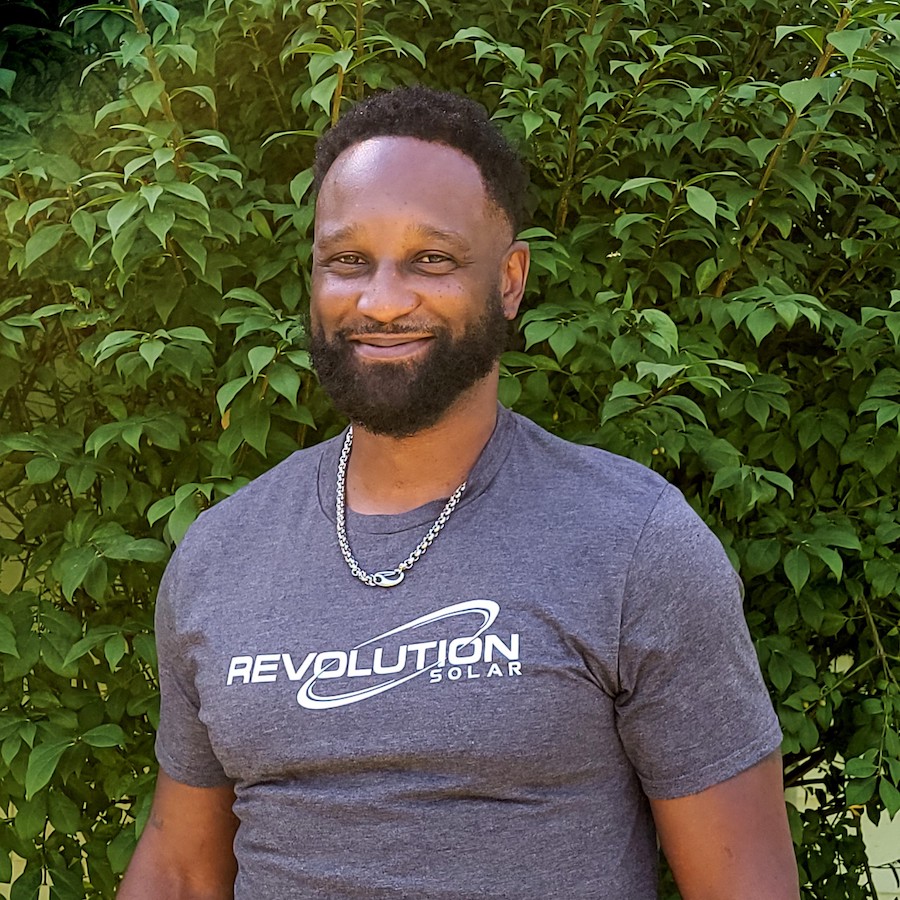 Principal Engineer
Dave Hall
Dave is a graduate of the Johns Hopkins University Whiting School of Engineering, earning a B.S. in Civil Engineering and has over 40 years of experience in Civil/Structural Engineering. He is a licensed Professional Engineer in Virginia, Maryland, Delaware, Pennsylvania, District of Columbia, West Virginia, North Carolina, South Carolina, Georgia, New Mexico, Wyoming, Colorado, Missouri, New Jersey and Florida. Mr. Hall also is a Board Certified Structural Engineer by the Structural Engineering Certification Board (SECB); a Board Certified Diplomate Forensic Engineer by the Council of Engineering Specialty Boards (CESB) through the National Academy of Forensic Engineers and is a Fellow and Life Member in the American Society of Civil Engineers. Been engineering in the solar space for the past 10 years. Dave was the engineer responsible for purposing the Schletter beam to span parapet roofs. Dave is also a veteran, having served in the Army National Guard as a Sergeant.